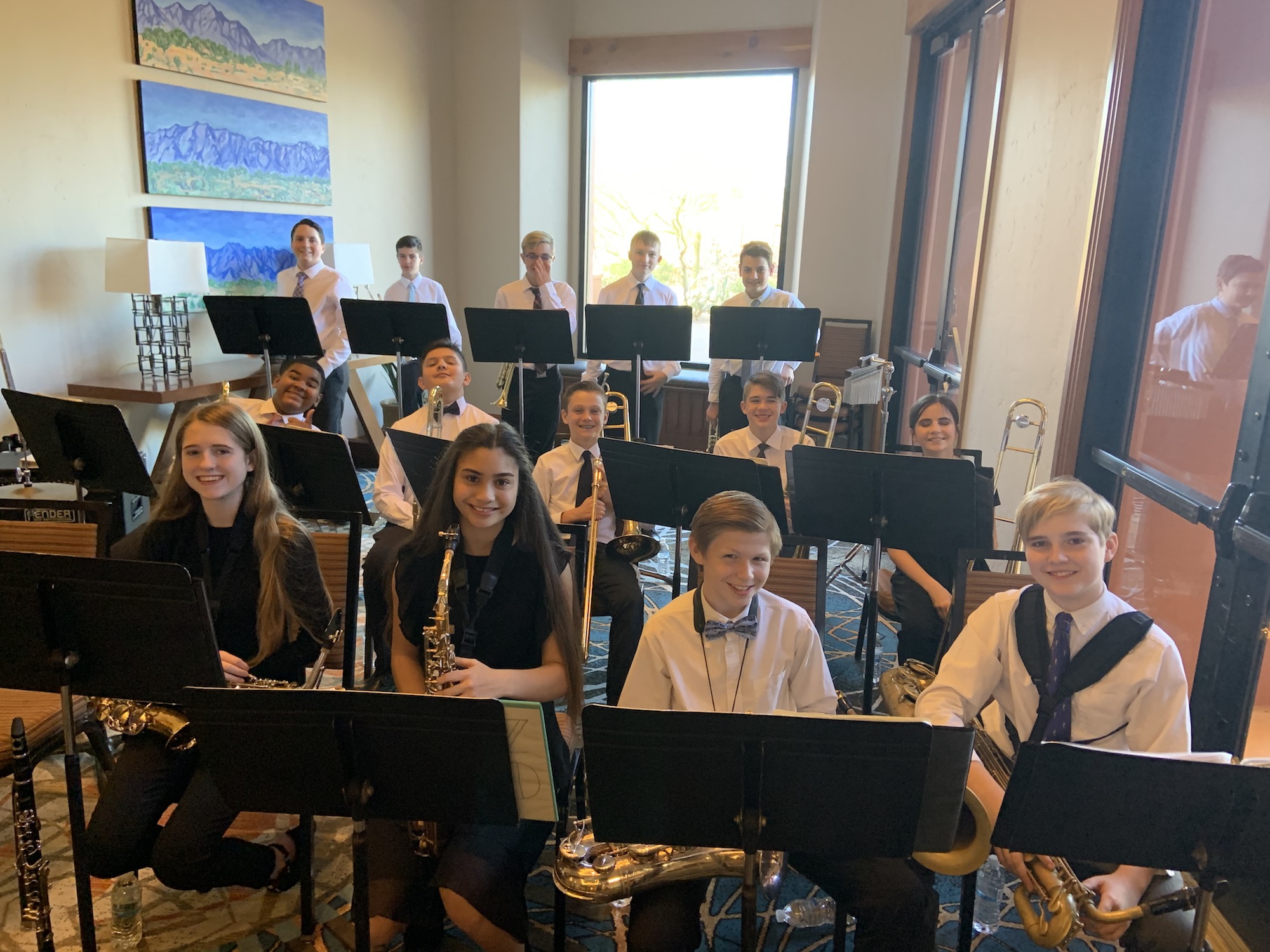 The GRJHS Jazz Band is comprised of incredibly dedicated music students, who are simulaneously enrolled in 8th Grade Concert Band. Many students in Jazz Band learn a secondary instrument for this class.
Jazz Band plays 5 concerts a year, and participates in the Highland-ASU Jazz Festival each year. 
Additionally, the GRJHS Jazz Band has had the distrinct honor as being the featured band to perform for the Arizona K-12 Centers "Celebration of Accomplished Teaching," an event with over 600 teachers and administrators in attendance from across the state.